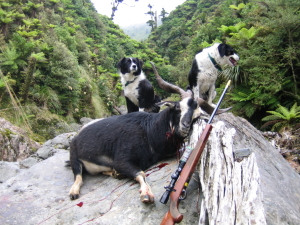 With specifically trained indicator, finder bailer and multipurpose indicator bailers, BCL can offer a variety of different methods.
BCL is renowned for well trained and bred hunting dogs, that are target specific, well mannered and under full control, our dogs along with our hunters are our major assets.
All BCL dogs comply strictly with DOC standards and protocols, are stock proofed, fully vaccinated/dosed, registered and kiwi aversion trained.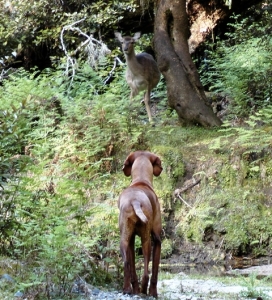 BCL has identified the New Zealand Heading Dog/Collie (or a cross of this breed) as being well suited to being trained as an indicating, finder bailing type dog, or a combination of both. This breed of dog is found to have a great work ethic, hunting drive and is extremely biddable. Pointer breeds such as GSP's and Vizsla's have also been identified as being well suited to being trained as an indicating type dog.
The BCL team has invested in the latest dog tracking technology; the GARMIN ALPHA 100 (will be available October 2014). This new equipment is certified legal in New Zealand and is a major step forward in supplying the highest quality hunting data, from both hunter and dogs. This will increase both effectiveness and efficiencies in delivery and planning.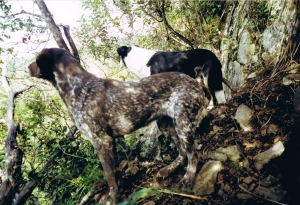 This method of hunting works best in higher density populations where the vegetation understory is more open.

Allows for the ungulate to be dispatched, in an undisturbed state and is ideal for initial knock down operations.

Hunter and dog work extremely closely as a team, tracking wind born or ground scent to the ungulate. 

This method can minimise the risk of educating other animals within the control area of the impending threat.



This method is best utilised in low population control areas, when vegetation is extremely dense or when animals have been placed under intense pressure and are difficult to locate.

This method of hunting involves a dog to range away from the hunter, tracking animals with either wind born or ground sent.

Once contacting an animal, the dog uses its natural herding/heading ability to keep the animal at bay, while barking to notify the hunter that an animal has been located
Multipurpose/versatile dogs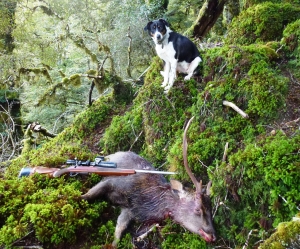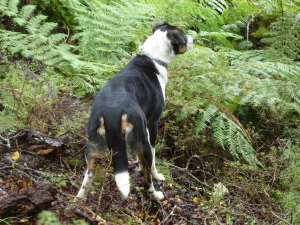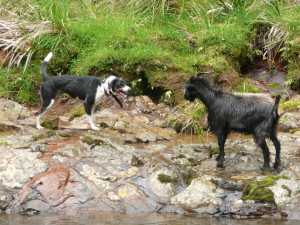 These dogs have been specifically trained to indicate and bail on command "the result is the best of both worlds"